Thanks for landing About Us page,
Raaj rathore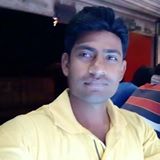 I'm the founder of mishraslover.com. he love to share mishra's lover story. Well, he lives in uttar pradesh. who loves to be a self dependent person.
As an author, I am trying my best to improve this platform day by day. He is very active over social media, especially Facebook and twitter which help him stay updated with the latest happenings on the internet world.
About mishra's lover
mishra's lover is a very famous site and here you will read a long love story which is divided into serials. and it is connected somewhere,somehow with my life,so you can call it real story i feel happy if you share this story with your friends and love one. So what are you waiting for let's directly jump into our story, enjoy.
For any query feel free to Contact Us. mishraslover, the pioneer of love story in India operates under the philosophy of keeping its readers happy. mishraslover.com tells the story of a boy and help you to remind the same things heppened with you . mishraslover updates story by leaving no stone unturned as it digs into the heart of every story on the local as well as international level.
For issues regarding advertisement, copyright issues on ideas sharing, you can contact us on the following details. you can moreover contact us directly by our contact page.
Join Us at Twitter: –
Join Us at Facebook: –facebook/mishraslover
Join Us at Google Plus: –
Join Us at YouTube: – youtube.com/mishraslover